Good Local Survey Results
Click / Tap on an image to enlarge it. Tap again on a mobile device again to see captions.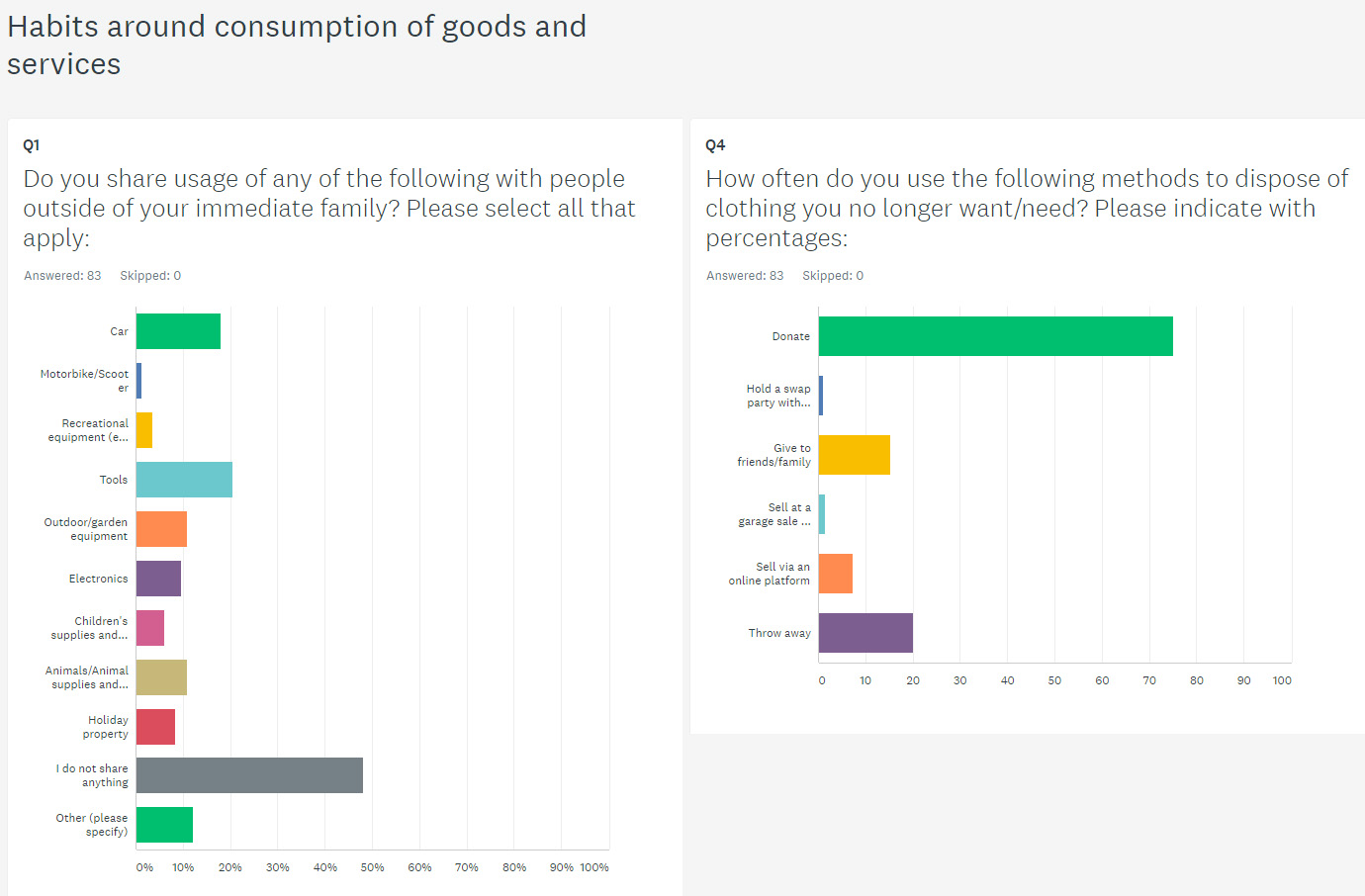 "Shared Services" is a misleading term.
Notice how in the left graph many respondents said "I do not share anything", yet in the right graph they said they also "donate".
We then validated this finding through interviews at farmers markets.
We also decided with Ben that finding the correct semantics was outside the scope.