Having James Viles, chef of Biota Dining want to work together or commission me to interpret his work through my sketches was a dream come true.
It began with me packing my coloured pencils in the last moment before we left home. At Biota I sketched each course we were served. It was hard to sketch fast and still give Schnucki enough of my attention so of course I tried to sketch her beautiful face. I liked the form of her hair style the most and it showed in my sketch of her. I still struggle drawing the human form.
At the end I went to the kitchen, nervous from not being sure what to say and it felt a bit like when I first proposed to Schnucki and had nothing rehearsed.
James was really down to earth and taken back and loved the sketches. He wanted to me to sketch for his next recipe book it seemed. I received lots of compliments by the waiters and sommelier as well on the way. Schnucki followed me into the kitchen the second time I went to take photos of us two. She said later how impressed she is how I can just walk up to someone famous and start talking to them. That's a far cry from the first time I met Crown Princess Victoria when the cat got my tongue. It took practice.
The whole evening was over amazing, exciting and over so fast. I said to Schnucki, this evening is like a wedding.
James was keen to swap details and wrote his phone number among my sketches so that we could meet when he's free Tuesday or Wednesday for a coffee or beer. He lives in Avalon 2 days per week. His autograph, "Create to inspire" sums up the Artisan's way of thinking that Renee Redzepi expressed through his diary - to always want to evolve. I gave him a choice of all coloured pencils to write it with and he chose "purple, because I'm frustrated." But I could also see he was in a flow, with the occasional clapping of his hands as if thinking "yesss, now we're motoring along!"
I experienced the feeling again of what it's like to be recognised for and move people by the artistic work I exhibit. It's a much grander feeling than when it was diluted by teamwork. We had a great short philosophical conversation.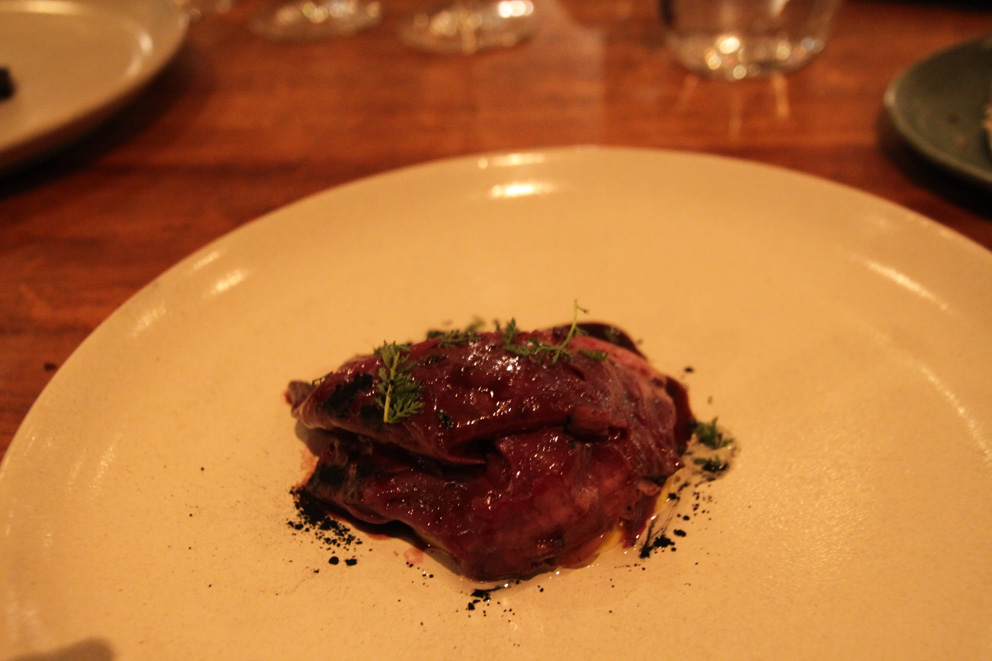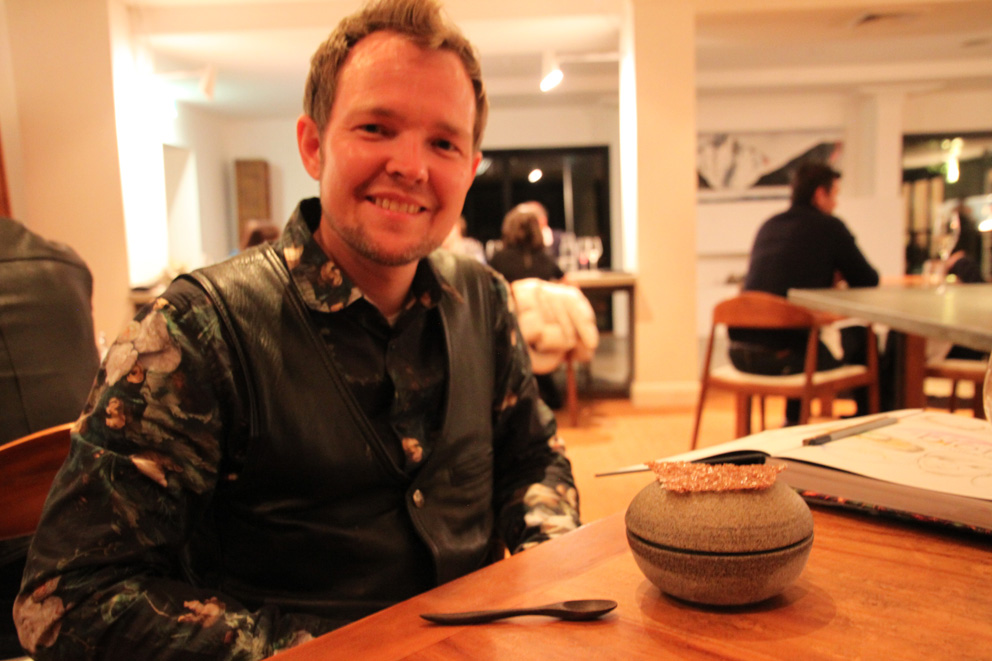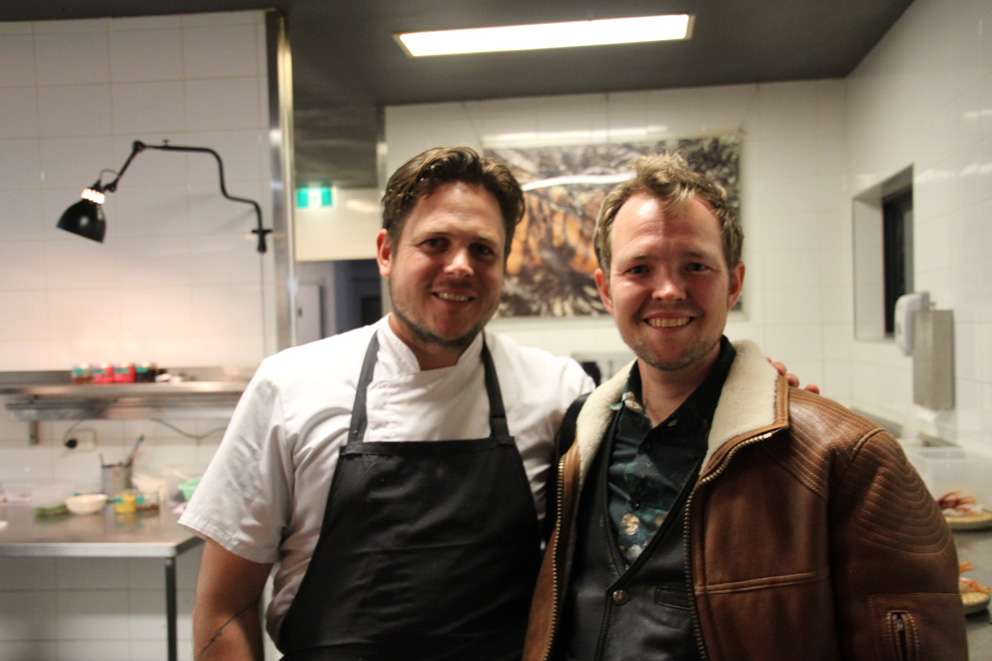 Stepping outside the car before entering Biota and looking up at the sky also showed s picture perfect moon crescent and a single stare circled by tufts of clouds! Just like in the movies.
Waking up today in the motel was like waking up in Europe - a real holiday feeling I have t has since then. Staying the night somewhere else with Schnucki is what created that wonderful feeling.
I won't find the right commercialisation strategy among experts who are not invested in my project, who don't have in-depth knowledge of it and who still have their own agendas in the industry. I'll find it on my own. I'm the best person to consult through my exploratory and reflective process. It's a faster way to find the answers to alternative ways of achieving startup capital and growth that simultaneously fits the customers and the project. So I will have to craft a monetisation model, pricing etc as much as the experience itself. They are one and the same, all part of the same experience.
There's got to be a natural way to grow us from the MVP to fund the full scale software development without needing to be held up by relying on grant-funding.
It feels like a hot chocolate when I find the right way (that involves my gut feeling and my own unique way) to approach exploring and solving a problem. The feeling, is an indicator I'm on the right path. I also feel both excited and sexy and the urge to make love.
I've had to get it out of my head that employment is something that is good for me. It makes me sick.
Oddly, I met Clayton from Pop This Pop That as I packed that at the motel. He had been staying to visit a friend.